Vacancy: Trailblazer ICT / internet / e-commerce (e-people)
Function
At e-people we get asked to fill new jobs all the time. ICT, internet and / or e-commerce functions that seem to appear out of nowhere due to rapid growth, reorganisations, start-ups or otherwise. The job profile is still blank, requiring speed, vision and expert skills to fill it. Which makes these types of functions ideally suited for the seasoned self-employed professionals, interim managers or freelancers.
As a Trailblazer, we send you out into uncharted territory: it's up to you to add shape and form to the function, literally and metaphorically – in no time. Your task is to lay a solid basis for the person who'll take over from you on a more permanent basis. And you'll play a big role in determining who this person will be through your involvement in the selection process.
---
e-people
In the world of ICT, internet and e-commerce, e-people is your recruitment and selection expert. We do it in our own unique way, and with success. For a range of job vacancies. From Project Manager to ICT Architect. From Online Marketer to Java Specialist. From Web Developer to Systems Administrator. Plus all the jobs in between – as long as they're related to ICT, internet and / or e-commerce. And we're privileged to be able to do this for amazing companies like Reed Business Media, Jutten Simulation and Eyefreight.
---
Requirements
If you have the following qualities, you're the ideal candidate for the role of Trailblazer:
* Your education and experience:
based on previous similar assignments, we know that the majority of the 'Trailblazer assignments' require a university-level mindset and extensive experience within the ICT, internet or e-commerce.
Your experience also includes 'creating something from nothing', implementing change- and / or professionalization cycles.
If you're an active self-employed professional, interim manager or freelancer, you'll have the ideal balance between a firm foundation and flexibility.
* Your knowledge and skills:
You can very quickly and easily absorb and implement new material.
Just as quickly, you're able to make contacts and to lay a solid foundation so that your successor and the company are ready for the future.
* Your personality:
You're an early adopter, a pioneer and trailblazer rolled into one.
You know all about not having things laid out on a plate for you.
Flexibility, insight and perseverance are what make you tick.
---
Offer
Your hourly rate as Trailblazer is commensurate with the weight of the assignment. The margin that e-people takes on the hourly rate of the Trailblazer is relatively small.
---
Application
This job vacancy is of a continuous nature – in other words, we're always on the lookout for Trailblazers who want to share their specialised skills with e-people. If you're convinced that you've the skills for the role of Trailblazer: apply now. How? By uploading your CV. You may upload your letter of motivation via 'extra document'.
If you've got any questions about the role of Trailblazer:
And because a consultant never works 9 to 5, you can also get in touch with me in the evenings and at the weekend.
---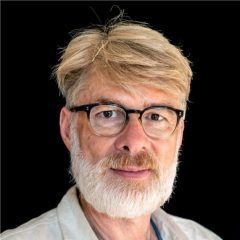 Bas Westland
From a vacancy to your new job. In 7 steps.

1
Search & shout - We look for the best person for the job
2
Selection - Do you have what it takes?
3
Let's chat - Skype, FaceTime, HangOut…
4
Let's meet - For a coffee (or tea) with the employer
5
Let's meet again - Get your armbands on, you're diving in at the deep end
6
Assessment - Can you walk the way you talk?
7
Negotiating terms of employment - Money talks
1
Search & shout - We look for the best person for the job
The starting gun for the recruitment process has been fired. The vacancy has just appeared online and our mailbox is wide open for your application. Meanwhile, we're also searching fanatically. Want to bet that our consultant approaches you before your application reaches us!