e-people now offering job hunting as well as head hunting
september 2014 – e-people, the recruitment and selection agency in the IT, internet and e-commerce sectors, has once again expanded its team of co-partners. From the summer of 2014, Reza Atlaschi and Jeroen Hendrikx will be putting their recruitment expertise to good use for e-people as job hunters looking for the best IT, internet and e-commerce functions for candidates. 
e-people
With Bas Westland as managing partner, e-people has been operating in the world of IT, internet and e-commerce since 2000. Since 2009, market demands have been the major driver of e-people's activities, and its internal structure is being constantly adapted for this purpose. Evidence of this is the flexibility and expertise that the nine co-partners contribute to the organisation. Seven of these co-partners are consultants at e-people, while Reza Atlaschi and Jeroen Hendrikx are the two job hunters.
Bas: 'When it comes to filling job vacancies, our consultants introduce our clients to a small selection of top candidates, which then often lead to one candidate being selected – the one IT, internet, or e-commerce professional that's the best match for the company that has the vacancy. Other candidates / applicants are rejected. That's a huge waste because these 'rejects' are very often sought-after IT, internet or e-commerce professionals, who are also open for a new step in their careers. The same applies for the open applications we receive at e-people: we are constantly amazed by the impressive profiles that don't happen to match any vacancy we are trying to fill at that moment. And that's where our job hunters come into the picture – based on the candidate's profile, they'll go looking for the perfect job!'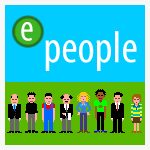 Reza Atlaschi
'Recruiter par excellence, and recruitment 3.0. That's who I am, what I do and how I do it.'
This description given by
Reza Atlaschi
himself makes it clear why he has been added to the e-people team as a job hunter. In addition to his job hunting activities, he's also an IT recruiter, ad interim, at Fortytwo / Redbee.

Jeroen Hendrikx
Jeroen has been gracing the ICT recruitment branch since 1998 with his wide vision and passion for bringing together candidate and job. His
LinkedIn profile
features such clients and employers as Getronics PinkRoccade, Rijkswaterstaat and Easynet. Jeroen has been an entrepreneur in the ICT recruitment game with his own agency,
Re-direct.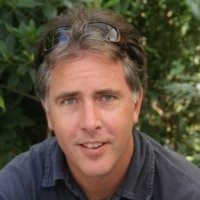 Jobfeed

To help find the best jobs for its candidates, e-people has started collaborating with
Jobfeed
. Jobfeed is a product developed by
Textkernel
and is a valuable source of information where online jobs can be searched and analysed. This makes it possible to remove job duplicates and to easily filter out jobs being offered by intermediaries. Jobfeed is used by the blog Recruitment Matters as an independent source for analysing job vacancy volumes. For e-people, it's a welcome supplement to the job hunting process: you'll never miss a job vacancy if you're using Jobfeed.
'Jobfeed assists e-people's job hunters in their search for interesting job vacancies for the top candidates. It doesn't just search the larger job vacancy databases, but also all the pages on the web that have been classified as a job vacancy by Jobfeed. These are the jobs advertised on company websites that cannot be seen anywhere else' says Tijs van Tilburg, Business Development Manager at Textkernel.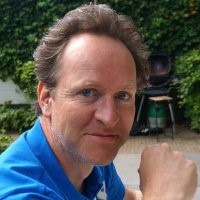 Jobhunting

IT, internet or e-commerce professionals who would like Reza or Jeroen to find them the best jobs available and introduce them to a suitable employer can
register at e-people.
IT and internet companies that want to use this service can register with Reza via
rezaatlaschi@epeople.nl
/
06 50 24 65 89
en bij Jeroen via
jeroenhendrikx@epeople.nl
.
About e-people
In the world of IT, internet and e-commerce, e-people conducts recruitment and selection. e-people was founded in 2000 by Bas Westland. A team of nine co-partners ensures that professionals and employers are matched for IT, internet and e-commerce job vacancies, such as for Project Managers, Software Developers, Web Developers, ICT Managers, Online Marketers and Information Analysts.