Vacancy: Product Manager (Eyefreight)
Function
The Product Manager leads the product discovery cycles and is part of the SCRUM team as product owner during the development sprints. The Product Manager develops new ideas based on experience and input of the support team, customers and prospects. You understand the needs and issues of the customers and find innovative solutions. In the pre-sales stage you play an active role to advise customers and prospects, give presentations and demo's and address requests for proposal. You have a thorough understanding of the process, from tech to usability, and of the complete development chain, from idea until product. You know when to develop, buy or have it built. You are an excellent communicator and you build a good rapport with customers, colleagues and software developers.
You work in a team with three other Product Managers and you report to Yung Fu.
The role involves:
product discovery with Customer, Implementation, Support and Development teams to design new products or features or change existing functionality.
conducting market research by visiting customers and prospects and attending industry events.
performing demo's to prospects and be part of the pre-sales team.
designing new parts of the domain model together with Software Architects.
drafting presentations to sell to stakeholders.
writing user stories and dialogue structures always with the usability in mind, as input for the development teams.
ensuring that designs are functionally tested via prototyping (e.g. sketches or high fidelity) and user interviews.
being the product owner of a SCRUM team.
performing acceptance tests with the team and formally accept the specified features.
supporting the product life cycle from strategic planning to operational activities.
---
Eyefreight
Eyefreight is a young, fast-growing logistics software company with large, multinational customers including Heineken, FloraHolland, Tata Steel and LEVI Strauss & Co. Founded in 2009 by industry veterans and headquartered in Bunnik (Utrecht Area), Eyefreight is backed by De Hoge Dennen Capital and Global Cleantech Capital.
Eyefreight is a leading provider of SaaS Transportation Management System (TMS) technology, a cutting-edge software solution to help clients drive real business value through global logistics operations. They offer the only transportation management system with inventory allocation and transport planning algorithms that facilitate automated decision-making, weighing variables and calculations much faster than competitors relying on manual human analysis, calculations and scenario planning.
---
Requirements
* Your education and experience:
you are able to design new domain models or data models from scratch.
you are able to understand, and you are motivated by, complex logistic processes.
* Your knowledge and skills:
you follow and understand trends of IT technology and you know how to apply it.
you have good leadership skills.
you have good presentation and communication skills and you are a fluent English speaker and writer.
you have a good understanding of the software development process and IT technology in combination with usability, and of data.
* Your personality:
you have a passion for excellent products.
you are always eager to learn.
you are curious by nature.
you have a strong commitment to quality and customer satisfaction.
you are willing to travel abroad for product discovery, user review and pre-sales sessions.
---
Offer
Eyefreight offers Product Managers a challenging position in a young, dynamic and academic environment. In addition to a competitive base salary, you will enjoy the following benefits:
a company pension plan (no personal contribution).
flexible working hours.
fresh fruits and good coffee.
a conveniently located office in Bunnik, attainable by car, public transport or (racing) bicycle.
---
Application
Cool job don't you think?! If you're convinced that you are the Product Manager for Eyefreight: then apply now. How? By uploading your CV or making use of the 'Apply with LinkedIn' option. Why? That's a question you can answer yourself by uploading your motivation via 'Extra document'.
Any questions about this job vacancy Product Manager in Bunnik?
A consultant's job is not a 9 to 5 existence. So don't hesitate to contact me in the evenings or weekends. I look forward to hearing from you!
---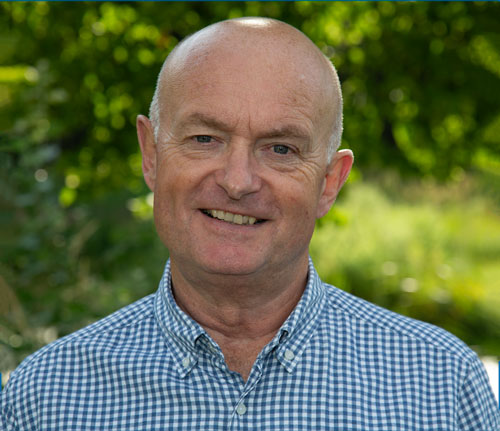 Karst Dollekamp
From a vacancy to your new job. In 7 steps.

1
Search & shout - We look for the best person for the job
2
Selection - Do you have what it takes?
3
Let's chat - Skype, FaceTime, HangOut…
4
Let's meet - For a coffee (or tea) with the employer
5
Let's meet again - Get your armbands on, you're diving in at the deep end
6
Assessment - Can you walk the way you talk?
7
Negotiating terms of employment - Money talks
1
Search & shout - We look for the best person for the job
The starting gun for the recruitment process has been fired. The vacancy has just appeared online and our mailbox is wide open for your application. Meanwhile, we're also searching fanatically. Want to bet that our consultant approaches you before your application reaches us!