Vacancy: Full Stack PHP Developer (FinancialLease.nl)
Function
Developing to the max: applying the latest techniques, with room for your own ideas, pushing back frontiers and working at a high (knowledge) level on tremendous technical challenges. That's exactly what your role as Full Stack PHP Developer at FinancialLease.nl entails. With your genuine passion for continuous optimisation and mastery of leading technologies, you will help build the FinancialLeases.nl platforms for a smooth customer journey. For entrepreneurs, for car companies and for banks. With your qualities as a Full Stack PHP Developer, you will be working on:
Developing, expanding and optimizing the modern, mobile-first and scalable e-commerce platform.

Messaging, API and streaming connection via an iPaas platform.

Creating and implementing (custom) extensions.

Developing the customer service portal which supports customers along their customer journey.

Various other developments, making use of machine learning and AI techniques.

Making analyses of the possible impact that changes will have on continuity and performance.
The technology stack at FinancialLease.nl? PHP, Magento2, JS, CSS, Webservices, REST APIs, TDD, OOP, JavaScript, jQuery, HTML5 and GIT.
---
Financial Lease
With a fleet of over 85,000 vehicles, FinancialLease.nl is one of the largest financial lease companies in the Netherlands. FinancialLease.nl is an independent party that helps freelancers and SMEs find the car of their dreams, supports car companies in selling their fleet of cars and assists banks in providing finance. The new, chic FinancialLease.nl office is located in Maarssen, a stone's throw from the railway station with generous parking space.
Working at FinancialLease.nl means working for a committed organisation with a no-nonsense approach and plenty of room for your own ideas. Every day, a close-knit club of 85 colleagues works together to meet ambitious common goals. Passion, curiosity, flexibility and the willingness to go the extra mile all play a major role here. An informal working atmosphere, fun in the work place, our very own Grand Café with dart boards, table football, F1 Playseats, our own beer on tap, drinks every Friday afternoon, a party every quarter, and an annual city trip (as soon as the restrictions allow) complete the description of this fine organisation. As a Full Stack PHP Developer, you will be joining the independent, fun and innovative team of Digital Innovation. Currently a team of 6, the planned expansion will soon require double that number.
---
Requirements
*Your education and experience:
You have a university-level degree, preferably in IT.

You have at least 3 years work experience as a Full Stack PHP Developer.
Your knowledge:
You're a Full Stack PHP Developer at heart. You know everything about PHP and you're a master in various programming techniques. Both the back end and front end hold no mysteries for you.

Your heart starts beating faster at the mention of: Magento2 core framework and architecture, JS, CSS, Webservices (REST API), TDD, OOP, JavaScript, jQuery and HTML 5.

You know everything there is to know about database and data manipulation and data migrations.

You have a good command of the Dutch language or you're willing to learn it quickly.
Want to score bonus points? Then you also have experience with integration platforms (iPaas), for example eMagiz, Dell Boomi, Tibco, Jitterbit, you know a thing or two about project management and you have excellent skills in UI design and front-end development.
Your personality:
You're always thinking in terms of solutions. You make sure things get done, no matter what.

You get on with the tasks at hand, always going the extra mile to meet that one deadline and you're not easily distracted.

Your sense of responsibility and focus on tasks and results match your independence, flexibility and eagerness to learn.
Please note that if you are from outside the EU or you are not in possession of a European work permit, your application will NOT be considered.
---
Offer
First and foremost: a terrific, fun, fascinating and challenging job for 40 hours a week at the biggest financial lease company in the Netherlands in a wonderful, new, hip and easily accessible office in Maarssen. Plus working on challenging projects in a driven team with energetic colleagues, where fun and hard work go hand in hand. And that's not all. You'll be working in a professional, non-hierarchical organisation with an informal company culture, where fun in the work place is key. Sounds good, right? And there's more.
The key terms of employment:
An attractive salary that matches your education, experience and age.

Flexible working hours and the possibility to work at home one or two days a week.

25 vacation days.

Reimbursement of travel expenses and a season ticket for garage parking.

Abundant room for training and development.

Outings: from a Christmas breakfast in a tasteless Christmas jumper and toasting the new year in, to a weekly free lunch, parties every quarter, and an annual city trip.

Non-contributory pension scheme.
---
Application
Great vacancy, wouldn't you agree?! So if you're convinced that you're the Full Stack PHP Developer FinancialLease.nl is looking for: apply now. How? By uploading your CV or using the 'Apply with LinkedIn' button. Why apply? Answer that question yourself by uploading your motivation via the 'Extra document' link.
How does the job application procedure work?
At FinancialLease.nl they do things thoroughly. That's why you can count on a preliminary interview and an in-depth interview. And, almost forgot: you can also expect an assessment.
Any questions about this vacancy of Full Stack PHP Developer at FinancialLease.nl in Maarssen?
And because the profession of a consultant is not a 9 to 5 job, don't be shy about contacting me in the evening or in the weekend.
---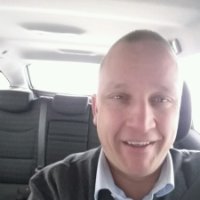 Sagé Maenen
From a vacancy to your new job. In 7 steps.

1
Search & shout - We look for the best person for the job
2
Selection - Do you have what it takes?
3
Let's chat - Skype, FaceTime, HangOut…
4
Let's meet - For a coffee (or tea) with the employer
5
Let's meet again - Get your armbands on, you're diving in at the deep end
6
Assessment - Can you walk the way you talk?
7
Negotiating terms of employment - Money talks
1
Search & shout - We look for the best person for the job
The starting gun for the recruitment process has been fired. The vacancy has just appeared online and our mailbox is wide open for your application. Meanwhile, we're also searching fanatically. Want to bet that our consultant approaches you before your application reaches us!