Vacancy: Full Stack Developer (Voogd & Voogd)
Function
As a Full Stack Developer at Voogd & Voogd, you will be working on an IT platform on which insurance advisors and insurance companies take care of the insurance business of their customers. Examples include acceptance and administration of non-life insurance, but also the collection of insurance premiums and the handling and payment of damages. Together with your colleagues, you will develop new applications for the platform and work on developing existing applications further. This is an enormous technical challenge at Voogd & Voogd for you as a Full Stack Developer. Especially when you consider that more than 500 different applications run on the platform.
This means that, as a Full Stack Developer at Voogd & Voogd, you will be concerned with the following:
Developing, maintaining and improving the software.

Writing qualitative, maintainable and scalable code. Your code must not only be testable, it also has to be future-proof.
Contributing to strategies concerning how new functionalities can be implemented and how software can be hosted and monitored in production.
Automating CI/CD.
Making automatic tests and testing software modifications in cooperation with the testers in your team.
At Voogd & Voogd you never stand still. The transition to Azure has been initiated and the goal is to make every developer responsible for his/her part of the platform. In small teams – 2 developers and 1 tester, for example – the entire process is performed in an agile manner: from user story to deployment.

Working as a Senior Full Stack Developer at Voogd & Voogd means that you really take hold of the reins and pull the cart, both inside and outside your team. That's the biggest difference with the role of Medior Full Stack Developer. As a Medior Full Stack Developer at Voogd & Voogd you can be sure of making rock-solid development within the IT field. At Voogd & Voogd you can make .NET your own.

Technology Stack

The core of the platform was built in Delphi, but 70 percent of the platform is now founded on Microsoft technology: from classic ASP to .ASP NET and from .NET Core to .NET 5.0. Microservices are also widely used. MongoDB, MSSQL, Angular (from JS to the very latest version), Docker, Kubernetes and RabbitMQ are also used.
---
Voogd & Voogd Verzekeringen
Focusing on innovation and improvement, Voogd & Voogd Group IT is continuously looking at how and where things can be improved in the field of office and process automation. As pioneers in IT innovation, knowledge, products and operational processes, Voogd & Voogd Group IT ensures that insurance advisors and insurers are able to offer optimal insurance solutions to all their clients.
But what really makes Voogd & Voogd stand out are the people who work there. Voogd & Voogd is a flat, informal organization with about 600 employees. The IT team consists of some 70 driven, ambitious and talented colleagues. Who all enjoy doing what they're good at and love reflecting on all aspects of technology and innovation. And what's more: they're able to translate this into smart products and services for customers, so that people like you and me can count on good non-life insurance. Because in the end, that's what they work hard for at Voogd & Voogd.
---
Requirements
*Your education and experience:
You have at least a college or university level of working and thinking. That means you either possess a (Technical) Computer Science degree or have proven experience in a similar role.
For the medior role, this means at least two years of work experience. For the senior role, years of experience are less essential than leadership skills.
Your knowledge:
You're a generalist and an all-round developer. You're not married to one language, and you use the best tool for the problem at hand. And if you haven't yet mastered a language – such as .NET – then you'll dive into it with a passion.
You know everything there is to know about back-end and front-end concepts.
You've got a good command of the Dutch language or are willing to learn it quickly.
Your personality:
For every problem, you can see an immediate solution. Whatever it takes, you make sure it all comes together.
Your strong analytical skills and high level of creativity enables you to find the right solution and how to achieve it.
Your sense of responsibility is equal to your customer focus and organisational insight.
Conceptual thinking and collaboration: as a professional developer that's all you ever do.
Please note that if you are from outside the EU or you are not in possession of a European work permit, your application will NOT be considered.
---
Offer
There are no secrets regarding the terms of employment at Voogd & Voogd. And that's hardly surprising, because Voogd & Voogd has a lot to offer.
The key terms of employment:
A gross monthly salary ranging between €3,500 and €5,500 per month depending on your personality, knowledge, skills and experience.
To find out if you and Voogd & Voogd are truly the perfect match, you'll start with a one-year contract. If you still have shared ambitions after that year, you'll be rewarded with a permanent contract.
Holiday pay (8%) and 25 vacation days, with the possibility to extend your vacation by one week (if you're in full-time employment).
A 13th month.
Full pension, plus contributions to the WIA, WGA and WAO (Dutch disability insurances).
A tailor-made training budget.
A company laptop for developers
The possibility to work from home (partially or fully).
---
Application
Cool vacancy, don't you think?! If you're convinced you're the Full Stack Developer for Voogd & Voogd Group IT: apply now. How? By uploading your CV or using the 'Apply with LinkedIn' button. Why apply? You're the best judge of that, so upload your motivation via the 'Extra document' link.
How will the application process pan out?
Voogd & Voogd is famous for its speedy application process. If possible, the entire procedure will be done and dusted after a single interview.
If you've still got questions about this Full Stack Developer vacancy at Voogd & Voogd, then:
By the way, I don't consider being a consultant as a 9 to 5 job, so don't think twice about trying to reach me in the evenings or in the weekend.
---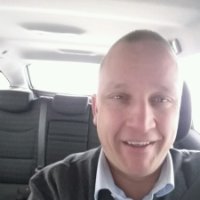 Sagé Maenen
From a vacancy to your new job. In 7 steps.

1
Search & shout - We look for the best person for the job
2
Selection - Do you have what it takes?
3
Let's chat - Skype, FaceTime, HangOut…
4
Let's meet - For a coffee (or tea) with the employer
5
Let's meet again - Get your armbands on, you're diving in at the deep end
6
Assessment - Can you walk the way you talk?
7
Negotiating terms of employment - Money talks
1
Search & shout - We look for the best person for the job
The starting gun for the recruitment process has been fired. The vacancy has just appeared online and our mailbox is wide open for your application. Meanwhile, we're also searching fanatically. Want to bet that our consultant approaches you before your application reaches us!