Vacancy: Testcoördinator Cross Border Solutions (PostNL)
Function
Speed and quality are the most important factors when delivering post and packages. Because the market demands are high and increasing rapidly, responding to change comes naturally for the central test team within PostNL IT. And that applies to you too, as Test coordinator Cross Border Solutions. After all, 44,000 colleagues are counting on you. Especially at peak times like the gardening season and public holidays.

PostNL is currently transitioning towards Agile/SAFe work environments. A full-blown migration to DevOps with the most well-known partner, Schuberg Philis. Are you itching to get cracking? That's what I thought! You and your colleagues in the test team will be responsible for the execution and implementation of the test process. And providing expert advice on the quality of the applications and processes for the various business units? That's no problem for you either. Based in the Business Support work field, PostNL is relying on your skills during the transition to Agile and DevOps. It's going to be something of an adventure because a whole lot of systems will need to be configured. The test processes? That's what you'll be organising and structuring. Not just functionally. But you'll also be keeping a watch on security and privacy, including the international track-and-trace system. And how are you going to ensure that the app is GDPR-proof as well as providing clients the correct information about their packages to and from Grandma in Australia? And there's something else: the invoicing system. Of course you want to charge clients the correct rates while at the same time making sure there are no holes that bots can exploit to hack the whole database.

So you see, it's a pretty big deal, this job of Test coordinator Cross Border Solutions. And that includes:


operating at the cutting edge. With all developments. After all, you're the owner of the end result and you take responsibility for all the teams. As well as for the test policy in the field of security, privacy and performance.
identifying risks. Because you will need extensive input for the right testing approach. Which is why you'll do this with the various stakeholders using the Product Risk Analysis.
a plan to tackle test automation efficiently. Time is getting increasingly scarce, so convince your colleagues to tackle testing differently. Shift left, simplify and automate!

---
PostNL
When we say PostNL, you'll probably be thinking of all the heroic men and women on their bikes cycling in all kinds of weather to deliver your post. And you'd be right. On an average day, we're talking some 675,000 packages and 8 million letters in the Benelux. If you dig a little deeper, you'll discover that PostNL is changing from a traditional postal service to a logistics service provider. Think for example of support in direct and online marketing, roboticised order processing and medical transport with temperature control. That's how PostNL has become one of the biggest private employers in the Netherlands after more than 200 years in operation. Hallo, 44,000 colleagues!

What does this mean for you as central test team within PostNL IT? It means you will be enabling your 44,000 colleagues to shine unchallenged. Which is why a transition to Agile work environments has been initiated. Through DevOps, chains will become shorter and processes faster. Which is good for the customer, and maintains PostNL's position as the logical choice for a logistics partner.

Where will you be demonstrating your skills as Test coordinator Cross Border Solutions? Partly from home, and mostly based in The Hague, in the PostNL IT corporate staff department, Business IT Business Support department.


---
Requirements
* Your training and experience:

university-level working and thinking.
at least 5 years' experience as a Test coordinator.
experience with (international) logistics processes.
you are at home with Agile, Scrum and SAFe.


* Your knowledge:

certified as a TMap Test manager and/or ISTQB Test manager.
you speak and write Dutch and English fluently.

* Your personality:

you have a well-developed feel for quality assurance and you are a strong analytical thinker.
communications skills? Check. You know how to get on with users, functional change management, and suppliers.

---
Offer
To be honest, everyone at PostNL is the strongest link. You will be allowed all the freedom to be yourself and to develop your talents and ideas further. All this in an autonomous function for 37 hours a week in which you will be given a free hand to organise and perform your tasks. You will meet the challenges of our expanding market on a daily basis, together with your enthusiastic colleagues. PostNL will also provide you:

a salary on scale 11 of the PostNL collective labour agreement as Test coordinator Cross Border Solutions. This amounts to a minimum of €3,652 and a maximum of €5,172 gross per month.
for a full-time position you will be entitled to 25 vacation days, and you benefit from a variable profit-sharing scheme as well as a generous pension scheme.
an attractive workplace in The Hague with the possibility of working from home.

---
Application
Cool job don't you think?! If you're convinced that you are the Test coordinator Cross Border Solutions for PostNL, then apply now. How? By uploading your CV or making use of the 'Apply with LinkedIn' option. Why? That's a question you can answer yourself by uploading your motivation via 'Extra document'.

Do you have any questions about this job vacancy for a Test coordinator Cross Border Solutions in Den Haag?


A Certificate of Good Behaviour (Verklaring Omtrent Gedrag, VOG), a reference check and pre-employment screening are all parts of the application procedure.

The recruiting profession is no 9 to 5 job. So don't hesitate to contact me in the evenings or weekends.


---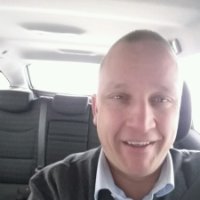 Sagé Maenen
From a vacancy to your new job. In 7 steps.

1
Search & shout - We look for the best person for the job
2
Selection - Do you have what it takes?
3
Let's chat - Skype, FaceTime, HangOut…
4
Let's meet - For a coffee (or tea) with the employer
5
Let's meet again - Get your armbands on, you're diving in at the deep end
6
Assessment - Can you walk the way you talk?
7
Negotiating terms of employment - Money talks