Vacancy: Software Architect (future CTO) (innius)
Function
innius is looking for an experienced Software Architect who welcomes being challenged by the advances in cloud technology and IoT technology and is happy to contribute to the design and development of a sophisticated and intelligent IoT cloud application. This application incorporates a cloud-based, distributed micro-services architecture, integrated via messages and events. It offers our clients a variety of functions for data access and retrieval, data analytics, workflow and collaboration management.
Your day-to-day activities:
Based on the architecture, you will create technical designs together with your team
When you've familiarized yourself with the platform, you will start translating the desired functionality of the product into a feasible software architecture
You will be the acting Scrum Master, leading the daily stand-ups and supervising the decision-making process
You will create a SaaS platform that is secure, test-driven, scalable and maintainable
You will incorporate the zero downtime concept into your work, meaning you know how to deploy and debug without causing any system downtime
Since the software is hosted in the cloud, you will be constantly challenged to make the software smarter so it takes up less capacity
You will frequently scan the market for relevant technical developments in the areas of IoT, machine learning, AI, data and the cloud by studying relevant literature as well as being familiar with and participating in relevant open source communities
You will assist in crafting a Proof of Concept in pre-sales situations
---
Innius
innius started life as a research project back in the beginning of 2015. The project looked into how to leverage extensive experience in building software for the manufacturing sector by using the emerging trends at that time like big data, cloud computing, mobile, social and IoT. The team and project evolved quickly. By May 2016, the project had delivered a working product to its first customer. innius was born. Since then, innius has been in a state of continual improvement and development. In April 2019, innius became an independent company and the Van Mourik Group became a strategic investor.
innius is already a front runner in the emerging Industrial IoT market and they want to maintain that position. One of the founding principles behind innius was Domain Driven Design. Their Domain: Industrial Machinery is the leading factor in what innius is and the direction it's going in. As the industry moves to adopt this type of new technology, the domain itself will evolve. The cycle of development continues in both its language and needs.
The innius team is small enough (10 people) to work efficiently and collaborate closely, but large enough to have seasoned professionals on board in their respective fields. And to ensure a healthy work/life balance for everyone. Structurally, innius is quite flat and adopts the scrum agile methodology, working in cycles of two-week sprints, combined with a process of continual deployment. innius provides a good balance between personal freedom and accountability.
As the new Software Architect at innius, you will be the successor to CTO Rine le Comte. Rine has been combining his work at innius with a part-time teaching post at the Ede University of Applied Sciences. As of August 2020, he will become a full-time teacher and and will also be conducting related research. Luckily, he will remain available to get you acquainted with the job and the product. As Software Architect, you will work closely with a team of 4 software engineers (one of whom works remotely from Romania) on the development of the innius platform. Additionally, you will work with your marketing, sales and consultancy colleagues on positioning and implementing the innius platform in the marketplace.
 You will be based in Ede and report to John Rijksen, Managing Director.
---
Requirements
* Education and experience:
A master's degree, preferably in AI or Computer Science. A PhD too? Great!
Experience at a start-up/scale-up company building and maintaining scalable distributed software systems
* Knowledge:
For this role you need to be at the knowledge level of an AWS-Certified Solution Architect
Knowledge and experience in building web- and cloud-based software
Knowledge of micro-services architecture
Knowledgeable in Scrum methodology and modern agile software development methods (Domain Driven Design (DDD), Test Driven Development (TDD), Continuous Integration (CI))
You're able to communicate clearly in the English language and preferably Dutch as well (or are willing to learn Dutch).
Note: Relocation support to non-residents is not offered.
* Personality
You hate poor quality and bugs
You have an astute mind and have the guts to give feedback, also to your peers at the client site. But you're open to feedback yourself as well.
You have an open personality and are technology agnostic
You're analytically strong and like to simplify complex matters
You're the type of person who comes up with the options at hand in a given situation and communicates the consequences of each of them to the people who need to make a decision
Pressure? You know how to deal with it.
---
Offer
Are you currently a Lead Engineer but not the person in the lead of technology? Or an Architect who needs to give way to a CTO? Now this is your chance to take the reins of a state-of-the-art Software product, involving all the latest development in Cloud, Data, IoT, AI and Machine Learning.
Compensation and benefits:
Gross annual salary: 70,000 to 85,000 euros (depending on the experience you bring), consisting of 12 monthly payments, an 8% annual holiday allowance and a revenue-dependant bonus (1 to 2 months' salary)
28 days holiday (in the case of a full-time contract)
Well-arranged pension plan (50% employer contribution, increasing over time)
Travel allowance (0.19 cents per km commuting, 0.38 cents per km business)
Working from home is fine (up to 2 days per week), there are employees living as far as Haarlem, Breda and Linschoten.
Flexible start times between 7 AM and 9:30 AM
---
Application
Great job, right?! If you're convinced that you're the Software Architect for innius: apply now. How? By uploading your resumé or by using 'Apply with LinkedIn'. Why would we be mad not to hire you? That's a question you can answer yourself by uploading your cover letter as 'extra document'.
Your contact person at innius during the application process will be John Rijksen, Managing Director.
Got any unanswered questions about this job as Software Architect at innius in Ede?
Being a recruiter is not a 9 to 5 job. You can call me outside office hours and in the weekends (yes, my wife's OK with that!).
---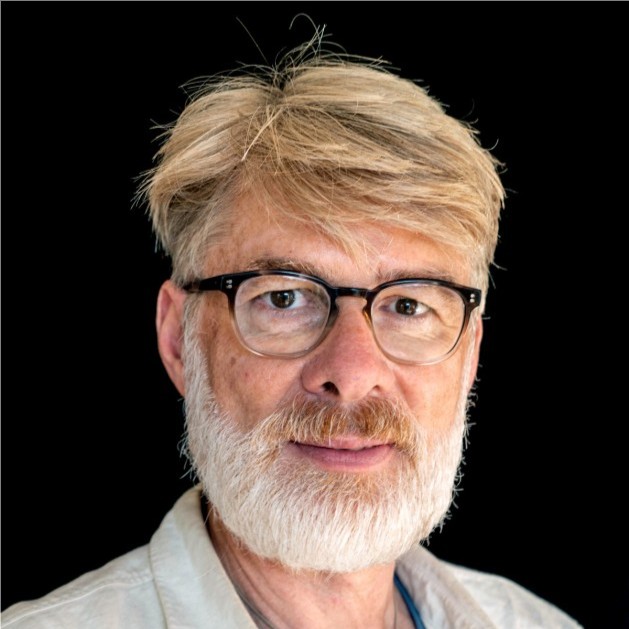 Bas Westland
From a vacancy to your new job. In 7 steps.

1
Search & shout - We look for the best person for the job
2
Selection - Do you have what it takes?
3
Let's chat - Skype, FaceTime, HangOut…
4
Let's meet - For a coffee (or tea) with the employer
5
Let's meet again - Get your armbands on, you're diving in at the deep end
6
Assessment - Can you walk the way you talk?
7
Negotiating terms of employment - Money talks