Vacancy: Salesforce Consultant (m|ployee)
Function
As Salesforce Consultant at m|ployee, you'll work closely with a wide range of colleagues: project managers, configuration consultants, developers, testers, customer success managers and support consultants. Together, you're responsible for the design, configuration, implementation and support of the m|ployee solution at the client site. Occasionally helped by a local implementation partner abroad. Additionally, you will be in close contact with Business owners and IT decision makers at the client site, as well as with professionals in recruitment, sales and payrolling. You will be based at the m|ployee office in the magnificent Van Nelle Factory in Rotterdam and will report to Diana van der Boon, Manager Operations at m|ployee. International travel to clients inside and outside Europe will be part of your job.
What will you be doing?
You will be involved in projects with m|employee customers – from pre-sales to the completion of the implementation.
You will leverage your technical skills to determine business requirements and customer needs so that you can highlight and provide the added value to m|ployee's customers.
You will analyze and assess these business requirements and map them to the capabilities of the m|ployee platform.
You will present your findings by leading and holding demo sessions, workshops and training courses.
You will play a lead role during m|ployee customer implementations both inside and outside the Netherlands.
You will provide technical guidance to the project team members during the implementation phase.
Where appropriate, you will recommend technologies to implement new features.
In addition to your project work, you will work closely with m|ployee's product owner and development team to constantly improve the platform.
When asked for (and even when not asked for!), you will advise on the continuous improvement of m|ployee's internal processes and the quality of the platform and services.
---
m|ployee
m|ployee was founded in 2009 by Roel Waals, who currently leads the company together with Pieter Smits (CEO). m|ployee is a fast-growing SaaS company and is the solution for the Staffing and Professional Service industry on the Salesforce platform. Since m|ployee is ISV and OEM partner, you can implement m|ployee stand-alone or as an add-on to one of the Salesforce clouds. m|ployee enables you to manage candidates, time, contracts, finance and talent – all in one place.
Since 2012, m|ployee has successfully set up their Staffing solution in more than 14 countries. The m|ployee product includes Recruitment, HR Master data, Time Expense and Talent Management functionality.
m|ployee has been officially certified for SO / IEC 27001:2013 (ISO 27001) since 2019. The goal for the coming years is to accelerate the sustainable growth of the company by expanding the team. m|ployee employs around 20 professionals.
---
Requirements
Your education and experience:
You have a Bachelor or Master's level. IT or Business Administration/Economics is a logical basis, but if you have relevant experience with another degree, we're fine with that.

You have a strong background in Salesforce.com system design, configuration and implementation. If that happens to be in the staffing, recruiting or professional services industry, we'll roll out the red carpet for you.
Consulting on and implementing software applications is something you've done before. If you also have experience in migrations and integrations, we'll go crazy!
Your knowledge and skills:
You have strong presentation skills and can give training courses, demo sessions and workshops with confidence and conviction. English is a must, Dutch would be great.

Able to work in an agile way using the Scrum methodology? Check!
Your personality:
Colleagues say you're a great listener and quickly able to identify business needs.

And they're eager to have you on their team.

International travel (up to 15 days on intercontinental trips) is something that gets you excited.

When it comes to learning and developing, you're an eager beaver.
---
Offer
This is the job if you're currently doing a similar role, but want to work in a more international environment. Or if you're in a more technical role and looking for more client contact. But also, if you're currently configuring a Salesforce solution, but want to be in the lead of the whole design process, this is your chance!

Do you want to work at a game-changing scale-up that is disrupting the staffing industry and has industry leaders as clients? Then this is your chance to be part of this adventure.
Compensation and benefits:
Monthly gross salary between €4,500 and €5,500 based on a 40-hour workweek

m|ployee is a true cloud company (the url is mployeecloud.com) so you will be perfectly equipped to work from home. Most people are in the office for three days and meetings are planned during commuter-friendly hours.
m|ployee is also a truly international company with employees from multiple countries.

Laptop and cell phone will be provided.

25 vacation days.
A pension plan is planned for 2020 (hey, it's a scale-up!)
---
Application
Great job, right?! If you're convinced that you are the Salesforce Consultant for m|ployee: apply now. How? By uploading your resume or by using "apply with LinkedIn".
Why would we be mad not to hire you? That's a question you can answer yourself by uploading your cover letter as 'extra document'.

Your contact person at m|ployee during the application process will be Diana van der Boon.
Got any unanswered questions about this job as Salesforce Consultant with m|ployee in Rotterdam?
Click on 'Ask a question' on the top right

Call or app me via 06 53 260 974
Send an email to baswestland@epeople.nl
Chat with me via Skype: bas-westland
Being a recruiter is not a 9 to 5 job. You can call me outside office hours and in the weekends (yes, my wife is OK with that!).
---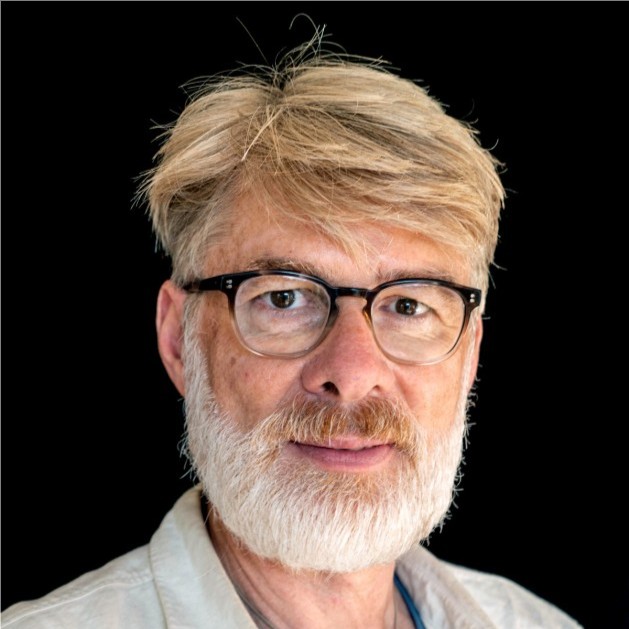 Bas Westland
From a vacancy to your new job. In 7 steps.

1
Search & shout - We look for the best person for the job
2
Selection - Do you have what it takes?
3
Let's chat - Skype, FaceTime, HangOut…
4
Let's meet - For a coffee (or tea) with the employer
5
Let's meet again - Get your armbands on, you're diving in at the deep end
6
Assessment - Can you walk the way you talk?
7
Negotiating terms of employment - Money talks