Vacancy: Product Owner (FSSC)
Function
As Product Owner, you will be responsible for giving focus to the development of FSSC's software platform for its 25,000 customers worldwide. This platform
Stores all vital quality- and certification data
Provides market insights
Provides possibilities to share data between producers and suppliers in a secure way
You will be the representative of the stakeholders and the voice of the customers, communicating with the external development teams.
Your key tasks as the Product Owner:

Define, prioritize and validate software requirements through User Stories
Participate in team demonstrations, sprint planning and retrospective meetings
Manage a divers and complex network of international stakeholders
Drive Agile software development sprint goals and content
You will report to the IT Manager Hent van Oijen.
---
FSSC22000
The Foundation FSSC is an organization with a mission: to provide trust and deliver impact to the consumer goods industry.
FSSC 22000 is a food safety certification scheme specifically targeting the food, feed and packaging manufacturing sectors as well as catering, retail, transport and storage services. To achieve its mission, FSSC is continuously working on the improvement and innovation of its food safety management system FSSC 22000, https://www.fssc22000.com/
FSSC has issued more than 25,000 certificates all over the world, including for many premium brands and retailers. FSSC employs 25 professionals, some working from the Netherlands, the rest from other places around the world. To support the ongoing growth of this internationally recognized organization, we are looking for a Product Owner who can contribute towards improving Food Safety worldwide.
---
Requirements
Knowledge and skills
Preferably a master's degree in IT management
5+ years' experience as Product Owner in software development
Experienced with stakeholder management, priority setting and budget control
Proven leadership
Team player and independent worker in a growing international organization
Fluent in spoken and written English
Preferably knowledge of, or experience with, auditing / certification
Affinity with FSSC's values and culture
---
Offer
FSSC offers
A position for 0.8 FTE and can therefore be combined with a family, education or partial self-employed assignments.
The possibility of a long-term relationship, while offering flexibility with regard to the contract form.
A solo position in which you have a lot of room for your own initiative. Colleagues work with pleasure and strong commitment.
---
Application
A great vacancy, don't you think?! If you're convinced that you are the Product Owner for FSSC in Gorinchem, then apply now. How? By uploading your CV or using the 'Apply with LinkedIn' option. Why? You can answer that question yourself, by uploading your motivation via 'Extra document'.
Do you have any questions about this job vacancy for a Product Owner in Gorinchem?
---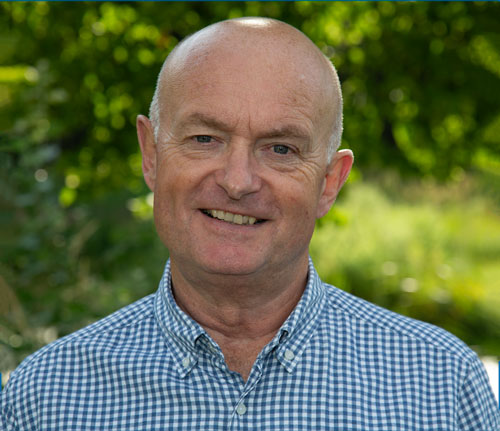 Karst Dollekamp
From a vacancy to your new job. In 7 steps.

1
Search & shout - We look for the best person for the job
2
Selection - Do you have what it takes?
3
Let's chat - Skype, FaceTime, HangOut…
4
Let's meet - For a coffee (or tea) with the employer
5
Let's meet again - Get your armbands on, you're diving in at the deep end
6
Assessment - Can you walk the way you talk?
7
Negotiating terms of employment - Money talks
4
Let's meet - For a coffee (or tea) with the employer
It might well be that while you're reading this, a candidate is drinking coffee/tea with the prospective employer. A kind of exploratory phase in which they will be talking about 'your' dream job. Does that mean you have to give up? No way! Just apply. Now.