Vacancy: No- / Low-code Developer (FSSC)
Function
In your role as a No- / Low-code Developer in training at FSSC, you will be responsible to develop FSSC's core business software. You will work in a (hybrid) development team; both physical as well as virtual. You will be trained to work with WEM technology and will work under the supervision, and with the help of, a Senior Developer. You will be part of the scrum team and work within the FSSC organization to learn the business needs and business processes. You will also be involved in:
Developing the new software with the help of WEM technology
Understanding the business needs and transform these into software
Testing software together with key-users
Writing documentation
---
FSSC 22000
The FSSC Foundation is an organization with a mission: to give confidence and make an impact in the consumer goods industry. FSSC 22000 is a food safety certification program.
More than 30,000 organizations worldwide are FSSC 22000 certified, including premium A brands and retailers. In addition, the FSSC 24000 sustainability scheme was published last year. This scheme contributes to FSSC's vision to create a better world. FSSC employs over 40 professionals, some of whom work from the Netherlands, the rest from other locations in the world.
To help build the complete new core-business application, FSSC in Gorinchem is looking for a Low/No-Code Developer (in training).
---
Requirements
* Your education, knowledge, experience:
Knowledge of CSS, HTML and JavaScript
Preferably, but not necessary, knowledge of React and SQL
Ambition to become a Low/No-code Developer and the motivation to be trained to master the WEM technology
Please note that FSSC would like to get in contact with either an experienced software developer who wants to change to Low-/No-code technology, or someone who understand the basics of coding and wants to become a No- / Low-code Developer.
---
Offer
If a healthy work-life balance and agile working within an international environment is top of your wish list, then as an No- / Low-code Developer
A competitive salary
Ample opportunities for personal development.
An open culture within a flexible organization, where your future colleagues enjoy their work and are passionate about their company.
---
Application
A great vacancy, don't you think?! If you're convinced that you are the No- / Low-code Developer for FSSC in Gorinchem, then apply now. How? By uploading your CV or using the 'Apply with LinkedIn' option. Why? You can answer that question yourself, by uploading your motivation via 'Extra document'.
Do you have any questions about this job vacancy for a No- / Low-code Developer in Gorinchem?
Click on 'Ask a question' at the top right-hand corner
Call or WhatsApp me at +31 6 43 01 18 71
Send an email to karstdollekamp@epeople.nl
For additional context about this vacancy, view the videos that you see next to this ad
---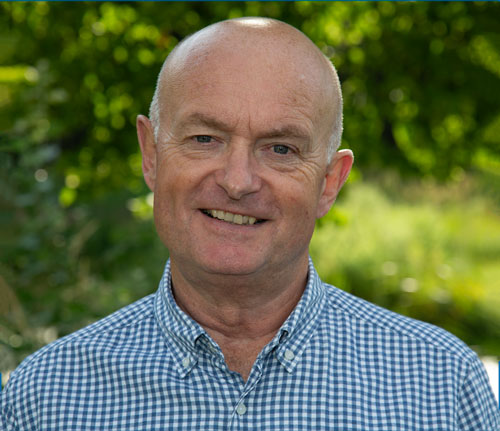 Karst Dollekamp
From a vacancy to your new job. In 7 steps.

1
Search & shout - We look for the best person for the job
2
Selection - Do you have what it takes?
3
Let's chat - Skype, FaceTime, HangOut…
4
Let's meet - For a coffee (or tea) with the employer
5
Let's meet again - Get your armbands on, you're diving in at the deep end
6
Assessment - Can you walk the way you talk?
7
Negotiating terms of employment - Money talks
1
Search & shout - We look for the best person for the job
The starting gun for the recruitment process has been fired. The vacancy has just appeared online and our mailbox is wide open for your application. Meanwhile, we're also searching fanatically. Want to bet that our consultant approaches you before your application reaches us!