Vacancy: IT Development Manager (FSSC)
Function
In your role as IT Development Manager at FSSC, you will be responsible for developing FSSC's global IT and application landscape. The focus will be on digital transformation and the strategic choice to outsource a part of the software development. As a result, you will work within FSSC and lead a small IT team. But that's not all. You will also be involved in:
helping to define the digital transformation strategy.
guiding your team as it grows.
identifying users' wants and needs. You understand what users need and prioritize accordingly.
preparing decisions on whether to buy or outsource what we need, or make it ourselves.
supporting IT Director Hent van Ooijen. You will be his chief assistant and be accountable to him.
---
FSSC 22000
Foundation FSSC is an organization with a mission: to provide trust and deliver impact to the consumer goods industry.
FSSC 22000 is a food safety certification scheme specifically targeting the food, feed and packaging manufacturing sectors as well as the catering, retail, transport and storage services. To achieve its mission, FSSC is continuously working on the improvement and innovation of its food safety management system FSSC 22000, https://www.fssc.com/
Almost 30,000 organizations have secured FSSC 22000 certification all over the world, including premium A-brands and retailers. FSSC employs around 35 professionals, some of them working from the Netherlands, the rest from other locations around the world. To support the ongoing growth of this internationally renowned organization, FSSC is looking for an IT Development Manager.
---
Requirements
* Your education, knowledge, experience:
You have a bachelor's degree in IT under your belt.
For this vacancy, previous work experience as an IT Project Manager is key. FSSC is looking for someone who has preferably gained this experience in an international setting.
In addition, you have experience in:

defining and implementing a digital transformation strategy,

understanding and analyzing business needs and business processes

You have well-developed social and communicative skills, and excellent presentation skills – especially in English.
---
Offer
If a healthy work-life balance and agile working within an international environment is top of your wish list, then as an IT Development Manager at FSSC, you've come to the right place. In addition, you can also count on:
A competitive salary
Ample opportunities for personal development.
An open culture within a flexible organization, where your future colleagues enjoy their work and are passionate about their company.
---
Application
A great vacancy, don't you think?! If you're convinced that you are the Product Owner for FSSC in Gorinchem, then apply now. How? By uploading your CV or using the 'Apply with LinkedIn' option. Why? You can answer that question yourself, by uploading your motivation via 'Extra document'.
Do you have any questions about this job vacancy for a Product Owner in Gorinchem?
Click on 'Ask a question' at the top right-hand corner
Call or WhatsApp me at +31 6 43 01 18 71
Send an email to karstdollekamp@epeople.nl
For additional context about this vacancy, view the videos that you see next to this ad
---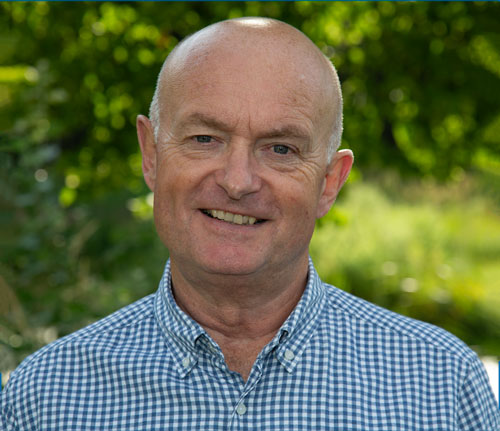 Karst Dollekamp
From a vacancy to your new job. In 7 steps.

1
Search & shout - We look for the best person for the job
2
Selection - Do you have what it takes?
3
Let's chat - Skype, FaceTime, HangOut…
4
Let's meet - For a coffee (or tea) with the employer
5
Let's meet again - Get your armbands on, you're diving in at the deep end
6
Assessment - Can you walk the way you talk?
7
Negotiating terms of employment - Money talks
1
Search & shout - We look for the best person for the job
The starting gun for the recruitment process has been fired. The vacancy has just appeared online and our mailbox is wide open for your application. Meanwhile, we're also searching fanatically. Want to bet that our consultant approaches you before your application reaches us!