Vacancy: International Online Marketing Director (Bolton Adhesives)
Function
As International Online Marketing Director at Bolton Adhesives in Rotterdam, you will lead and develop the Corporate Online Marketing team, consisting of an e-commerce manager, an online marketing manager, a website manager, a corporate communications specialists, and a consumer service team of five people. Your team works in close collaboration with Corporate Marketing (approximately 50 people), with the local sales and marketing teams all over Europe (Austria, Belgium, France, Germany, Greece, Italy, Netherlands, Portugal, Spain, etc.) and the International Key Account Management team, whenever e-commerce is involved.
Your team develops the Online Marketing Strategy and the strategy for E-Commerce Customers for Bolton Adhesives and their propositions and brands. Your team provides strategic and hands-on day-to-day support to ensure global (available in 125 countries) and local implementation.
Together with your colleagues in the International Marketing team responsible for Product Management, Marketing Traffic & Projects and R&D, you will report to the Chief Marketing Officer, Ralf Schniedenharn. You will be based in the international headquarters in Rotterdam.
What will be your main responsibilities?
Together with your team, you will be responsible for all online activities for three international brands in all countries and languages.
Increasing the brand awareness and driving sales for Bison, UHU and Griffon on internet and social media, i.e. Google, YouTube, Facebook and Instagram.
Leading and extending our ATL online advertising strategy with your team.
Managing websites on the corporate and local levels in all aspects.
With your E-Commerce Manager, you will lead and extend the e-commerce strategy, which involves pure players, marketplaces, but also multi-channel customers.
Educating the corporate and local marketing teams in their online marketing skills and capabilities, as well as content production.
Starting up new projects like an app that helps consumers identify the right product for their DIY challenges as well as an (online) store locator to guide interested consumers to Bolton's (online) retail partners.
Managing the Consumer Information Center where five Technical Specialists answer consumer questions involving the use of Bolton products
Of course you will be responsible for managing your own budget, your team, your KPIs, online consumer data and insights, as well as online data protection and privacy.
---
Bolton Adhesives
If you have ever glued something together or did some DIY finishing in your house, you will have used one of the Bolton Adhesive brands: Bison, Griffon or UHU. Bolton Adhesives, an international leading group that sells 200 million branded consumer goods annually, has its headquarter in Rotterdam and employs more than 700 people. It has its own production (3 countries) and sales- and marketing organizations all over Europe and distributors in 125 countries around the world.
---
Requirements
* Your education and experience:
You are an experienced (8+ years) Online Marketing Manager with international experience and a proven track record in online advertising, website management and e-commerce activation for a consumer goods company.
Having worked at the main office as well as a local branch of an international company will help you a lot in this job.
You're not scared off when you have to manage some key projects as well as managing the day-to-day online marketing processes.
The complexity of this job (multiple channels, multiple languages, multiple brands) has a level that requires a Master's degree or equivalent. Either you bring a degree or you pass our intellectual capability test.
* Your knowledge:
Data Analytics, Customer Journeys, Social Media, SEO, SEA, you know all about it.
You're fluent in English and preferably one other main European language or Dutch (we know our place in the world)
* Your personality
You're a leader in the digital field, not only regarding your team, but also in helping Bolton Adhesives and its senior management to embark on their journey to a digital future.
You think in terms of visions, solutions, results and priorities.
You're a supportive and self-confident leader who dares to show the way without losing track of his stakeholders on the way.
---
Offer
Bolton Adhesives is a 'sticky' company, people tend to stay and they have every reason to. What will make this position so attractive for you?
Annual gross remuneration between 70,000 – 100,000 euros, depending on your experience and capabilities.
A company car, cell phone and laptop.
Flexible working hours (between 7.30and 18.30) and home office opportunities.
We aim for a 50%/50% hybrid working balance. A company pension plan with atotal premium of 27,15% where the employer pays 16.29% and the employee 10.86%.
A comprehensive personal development program involving leadership and coaching programs.
Are you really interested in this challenging job, but distance is an issue, then Bolton Adhesives is willing to compensate for an (international) relocation.
---
Application
Great job, isn't it? If you're convinced that you are the candidate that will stick with this position of International Online Marketing Director for Bolton Adhesives in Rotterdam: apply now. How? By adding your resume or using the "Apply with LinkedIn" option. Why? That's a question you can answer by uploading a convincing cover letter (you're in marketing right?) at 'Extra document'.
Still got some questions about the International Online Marketing Director in Rotterdam?
Oh… useful to know: an assessment might be part of the process.
---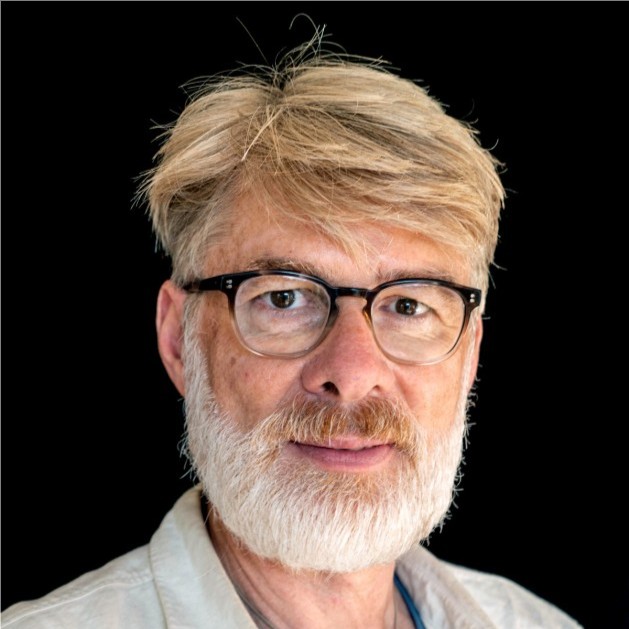 Bas Westland
From a vacancy to your new job. In 7 steps.

1
Search & shout - We look for the best person for the job
2
Selection - Do you have what it takes?
3
Let's chat - Skype, FaceTime, HangOut…
4
Let's meet - For a coffee (or tea) with the employer
5
Let's meet again - Get your armbands on, you're diving in at the deep end
6
Assessment - Can you walk the way you talk?
7
Negotiating terms of employment - Money talks
1
Search & shout - We look for the best person for the job
The starting gun for the recruitment process has been fired. The vacancy has just appeared online and our mailbox is wide open for your application. Meanwhile, we're also searching fanatically. Want to bet that our consultant approaches you before your application reaches us!