Vacancy: Implementation Consultant (Holland Colours)
Function
\As an Implementation Consultant, you will be providing input for a strategic change programme designed to make the business processes and the appropriate application landscape futureproof in all elements and locations of Holland Colours. Impacting production, logistics, sales, technology and finances. You will be reporting to the Programme Manager Henk ten Voorde and be working closely with the Business Process Owners in your field of work, led by Business Processes & IT Manager Gert-Jan Luijten. Ultimately, you will hand over the applications you implement to the administrators of the IT team IT Manager Wilfred van Essen.
What will you be doing?
You'll be responsible for the following:
Within the programme, you will collate the requirements for the various applications and the relevant processe (lead to cash, idea to process, source to ship), create user stories and test cases, and define acceptance criteria.
Throughout this process, you will take care of the communication to the users to ensure that they are truly engaged in the change process.
You will also have intensive contact with the implementation partner of the applications.
Following a recent selection process, the choice has been made for the low code LIMS (Laboratorium Information Management System) from Alchemy. This project will be your responsibility. It is currently entering the analysis and design phase and must be completed by July 1st, 2023.
Another process you will have a key role in is the 'source to ship' process that is now entering the discovery phase. This means you will be identifying points for improvement and defining requirements.
At the same time, work will be being done on the implementation of MS Dynamics as a CRM system, but this will be the responsibility of a colleague.
You will often have defined a project and its scope based on your analyses before the project is initiated. In the projects themselves, your role will be a supportive one to ensure that you and your team are clear in their minds of the requirements and of the implementations to be realized.
You will play a key role in the transition of the existing customized environment to the standardized best of breed solutions.
Where necessary, in the long term you will assume the role of Project leader, once you have the required expertise and capacity.
With regard to the application context, it is essential to know that HCA has chosen Ross as its ERP solution and will continue to use this. All existing applications have been custom-built on Notes-Domino and are hosted on-premise. These will be replaced by "off the shelf", "best of breed" SaaS solutions via APIs. For other uses (mail, database, etc.) HCA is a Microsoft house.
---
Holland Colours
Perhaps you're not familiar with the name of Holland Colours, but it's a listed multinational with 450 employees in 7 countries on 3 continents. They have been in existence since 1979 and annually supply 2000 customers in 85 countries with pigments, colour pastes and colour granules that can add a stunning colour to 2 billion kilos of products.
The head office is located in Apeldoorn, where, in addition to the international head office, there is also a production location. There are also sales offices located in Mexico, Canada, the United States, the United Kingdom, Hungary and Indonesia, while there are production facilities in the United States, Hungary and Indonesia.
The company is characterized by a family business atmosphere, and employees with long periods of service are no exception. All employees are also shareholders in the company. The company's core values are Responsibility, Teamwork, Proactiveness, Competence and Accountability. Having launched a strategic change programme in 2018, the company is now preparing itself for the future by setting up customer-oriented processes and a future-proof application landscape.
---
Requirements
Your education and experience:
You are an experienced Implementation Consultant with experience of at least one package selection and implementation. You have gained that experience in a Manufacturing environment, preferably in a medium-sized company.

This means therefore that you are experienced in creating user stories, test cases and acceptance criteria.
Your professional and intellectual capacities are of university level. If you do not have the required qualifications, an assessment programme may be used. Academic courses that have focused on Operations Research and Information Management are the most appropriate qualifications.
Your knowledge:
You're familiar with the principles of change management, preferably based on Lean and Continuous Improvement.

You have a strong methodical background. We work in line with Agile methodology and with MS DevOps for bigger projects.
You speak and write fluent English. Dutch would be nice, but it's not a prerequisite. You enjoy the challenge of creating good, accurate and SMART documentation.
Your personality:
You're able to get users on board in a change process and you understand that attention to well-constructed communication plays a key role in this.
This means you have a coaching and patient style, without allowing the process to lose momentum.
In terms of style, you can stimulate others easily but you can also ask the right questions and listen attentively, enabling you to master the material at hand and learn the company 'language' easily.
At Holland Colours, we realize that success is never achieved through the efforts of a single individual – being able to collaborate in a team is essential.
It goes without saying that you're a strong analytical thinker and can think in terms of processes.
Because Holland Colours is an international company that operates in multiple time zones, and because you have an international role, you are willing to travel when necessary and to work in various time zones.
---
Offer
Holland Colours is a great Dutch manufacturing company with an international presence. Yet it feels like a family business that you're literally a part of because you also become a shareholder.
When it comes to a change programme, this is of course a unique opportunity. How often do you get the chance to participate in an international, company-wide change programme? Not that often, we imagine. This is a great step for someone who has mainly been active in the Dutch context up to now and considers it the time to finally manage a programme with international impact.
The key terms of employment:
A gross annual salary of between €40,000 and €58,000, depending on knowledge, skills and experience.

This amount does not include a holiday allowance of 8% and a year-end bonus of 1.9% with a maximum of €1185. Your total fixed gross annual income will therefore be between €44,000 and €64,000.
A profit-sharing scheme based on the operating result.
Once you have a permanent contract, you will receive shares; there is also a share savings scheme.
24 holidays (in the case of full-time employment, you will get an extra 6 'ATV' days).
Collective medical expenses scheme, pension scheme (employee contribution 5.3%) and WGA gap insurance.
A work-from-home policy is in place, whereby you will be required to work at least two days a week in the office.
There is a generous training policy.
---
Application
A great vacancy, don't you think?! If you're convinced that you are the Implementation Consultant for Holland Colours in Apeldoorn, then apply now. How? By uploading your CV or using the 'Apply with LinkedIn' option. Why? Answer that question yourself by uploading your motivation via 'Extra document'.
Do you have any questions about this job vacancy for an Implementation Consultant in Apeldoorn?
Oh yes... I almost forgot: An assessment may be part of the selection process. Just so you know. Incidentally, for me, the profession of recruitment consultant is no 9 to 5 job, so feel free to reach me in the evenings and weekends if you need to.
---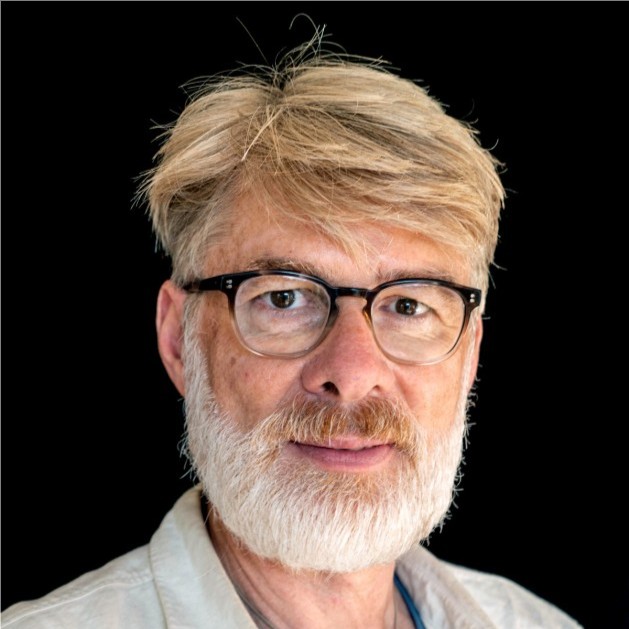 Bas Westland
From a vacancy to your new job. In 7 steps.

1
Search & shout - We look for the best person for the job
2
Selection - Do you have what it takes?
3
Let's chat - Skype, FaceTime, HangOut…
4
Let's meet - For a coffee (or tea) with the employer
5
Let's meet again - Get your armbands on, you're diving in at the deep end
6
Assessment - Can you walk the way you talk?
7
Negotiating terms of employment - Money talks
1
Search & shout - We look for the best person for the job
The starting gun for the recruitment process has been fired. The vacancy has just appeared online and our mailbox is wide open for your application. Meanwhile, we're also searching fanatically. Want to bet that our consultant approaches you before your application reaches us!