Vacancy: Full Stack Developer (Nelson Schoenen)
Function
As Full Stack Developer at Nelson Schoenen B.V. in Hoofddorp, you will be working on the platform that has been developed in-house and on which all Nelson's e-commerce activities take place. From the sales via the web terminals in the physical shops to product recommendations, and from the different web shops of top brands such as Timberland and Skechers through to managing the payments. You will ensure that this e-commerce platform will be stable, reliable and versatile – and that it stays that way. In collaboration with your team of six ambitious colleagues managed by Justin van Wees, you will give it your best shot.
This means that as Full Stack Developer at Nelson Schoenen B.V., you will be involved with:
Processing concepts and building new features to improve the platform. Both for the organisation and the customers. You do this with your co-developers, but also colleagues from the product-, design- and marketing teams.
Developing sustainable solutions and implementing them. From front end to back end. In fact, you will not only be developing, but you will also be actively responsible for this process.
Reviewing code written by your colleagues. This way, you keep yourselves alert and the quality remains of the highest level.
Testing and solving problems in the production process.
Technology Stack: Python (3), Flask, Django, PostgreSQL, Elasticsearch, Redis, Celery, React, Gitlab (CI), JIRA, Docker and GCP.
---
Nelson Schoenen BV
Nelson Schoenen is an innovative omnichannel shoe retailer. Its more than 100 stores are characterised by an almost infinite range of shoes for women, men and children from brands such as Ecco, Timberland, Dr. Martens, Tommy Hilfiger, Converse, Calvin Klein, Gabor and Nike – but its own-brand fashion collection is also part of its success!
Nelson has developed a clearly defined omnichannel strategy that focuses on experience, innovation and service, both in its physical shops and on its online platform. The customer is king in all the different sales channels. And if you happen to shop in marketplaces like Zalando, Wehkamp and Bol.com, you'll find the Nelson collection there too.
Nelson is expanding and has identified many more opportunities to extend its field of operations and market share by opening new branches, optimising existing branches and further growing its omnichannel strategy.
The head office of Nelson Schoenen B.V. is located in Hoofddorp, close to Schiphol and a stone's throw from the A4. Your office chair has been reserved for you here so that you can work on the growth of Nelson with your team. As Full Stack Developer, you will be part of the Development team, consisting of 6 colleagues. These are developers, designers and marketeers, who work closely with (online) marketeers. At Nelson, a lot of things are built 'from scratch', but collaborations with other organisations, including e-commerce ones, are also engaged in.
---
Requirements
If the shoe fits, wear it. You're a perfect fit for this team of developers. You live, breathe and sleep technology and you're extremely driven. You get a kick out of enhancing the experiences of hundreds of thousands of customers through the solutions you think up. You're always looking for improvements. Especially regarding business processes using technological solutions and finding the right ratio between scope, quality and speed. You're a natural talent at finding a balance between working on various projects, supporting the operations side, implementing new features and improving the platform.
Additionally, for this vacancy of Full Stack Developer at Nelson Schoenen B.V., we are looking for:
At least a degree-level qualification
A minimum of 3 to 4 years' experience as Full Stack Developer:

with Python, SQL, HTML, CSS and JavaScript
with high traffic, security, scalability and caching
writing clearly defined code that can be tested effectively and where maintainability is taken into account
---
Offer
At Nelson, showing our appreciation is considered a highly important value, so the terms of employment are excellent.
The key terms of employment
An outstanding role in an expanding organisation and a dynamic team of passionate professionals, where you will have a lot of freedom and a high degree of responsibility.
A good salary and excellent secondary terms of employment such as a pension plan and travel allowance.
25 vacation days.
A laptop – you can choose from a Dell XPS or a Macbook Pro.
The possibility to work from home a few days a week, even post-Covid.
A lot of space to work on your personal development. For example, opportunities to follow relevant training courses.
Staff discount.
---
Application
A great vacancy, don't you think?! If you're convinced that you're the Full Stack Developer that Nelson Schoenen B.V. in Hoofddorp is looking for, then apply now. How? By uploading your CV or making use of the 'apply with LinkedIn' link. Why? You can answer that question yourself by uploading your motivation via 'extra document'.
For any questions you might have regarding this vacancy for a Full Stack Developer in Hoofddorp:
And because a consultant's profession is no 9 to 5 job, feel free to reach out to me in the evenings and in the weekend.
---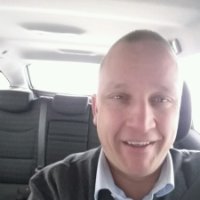 Sagé Maenen
From a vacancy to your new job. In 7 steps.

1
Search & shout - We look for the best person for the job
2
Selection - Do you have what it takes?
3
Let's chat - Skype, FaceTime, HangOut…
4
Let's meet - For a coffee (or tea) with the employer
5
Let's meet again - Get your armbands on, you're diving in at the deep end
6
Assessment - Can you walk the way you talk?
7
Negotiating terms of employment - Money talks
1
Search & shout - We look for the best person for the job
The starting gun for the recruitment process has been fired. The vacancy has just appeared online and our mailbox is wide open for your application. Meanwhile, we're also searching fanatically. Want to bet that our consultant approaches you before your application reaches us!