Vacancy: CTO (Payconiq)
Function
As a CTO at Payconiq, you will be working at one of the fastest growing fintech scale ups in the Benelux. Your goal will be further to develop Payconiq's technology vision and strategy for payment processing to support their expansion in Europe and beyond. Currently Payconiq has Matthew Grattan as their interim CTO.
What will you be doing to get there?
Be an inspirational leader for the 60+ people technology team, consisting of three subteams for Development (39 people), Site Reliability Engineering (16 people), both led by Paul Duffels, and Safety & Security (5 people) lead by a Technical Lead Security.
Be the key advisor on Technology and Technology Resources to the board and the supervisory board.
Be the driver of innovation and efficiency to increase profitability and new solutions and ways of working, including new product offerings focused on consumer convenience at the frontend (loyalty, one click checkout, digital vouchers, etc.) and automating the logistics at the backend (merchant onboarding, transaction monitoring, renewed credit transfer connections, etc.).
Be the Executive Director for the Dutch legal entity Payconiq Services together with the CFO.
Be responsible for implementing and maintaining all the necessary IT controls with regards to Security, Risk, Business Continuity and Service Availability.
Be a strong supporter in maintaining valuable client and partner relationships up to C-level.
---
Payconiq
Payconiq (consisting of Payconiq International in Luxembourg and Payconiq Services in the Netherlands) employs 120 employees and is currently lead by CEO Guido Vermeent, assisted by COO Stijn van Brussel and interim CFO Kees Overboom. Main shareholders are ING, KBC, Rabobank and Belfius.
Payconiq recently pivoted from being a B2C payment service provider for mobile payments to becoming the new B2B payment processing engine behind the well-known Ideal payment platform widely used in the Benelux. Their engine will be behind every Ideal payment as of 2022 supporting on average one billion transactions annually. There ambition is to provide the technology backbone to multiple payment processing platforms like Ideal in Europe and beyond.
---
Requirements
Your education and experience:
You are an experienced technology manager at a software company and had exposure to product development and technology roadmaps.
If you look back to the start of your career, your management years have outnumbered your software development years (but you had them!).
Maybe you haven't operated at board level yet, but you feel now is the time to make that move. You want to share the responsibility for a whole company rather than just manage the technology function.
And if some of your experience has been in banking, fintech or payments that would be highly advantageous.
You're able to act and think at a minimum of university level.
You're familiar with working in a context where you need to work clients, vendors and implementation partners.
Your expertise:
In your technology career you have developed a clear vision on topics like Architecture, Security, Software Development & Implementation, Site Reliability Engineering, QA & Test Management, as well as Data Management.
Fluency in the English language, both verbal and in writing.
Working Agile and in the cloud is second nature to you.
Your personality:
You're NOT an authoritarian leader, but somebody who stimulates debate and feedback in both directions, somebody who can listen and share knowledge.
Cooperation comes naturally to you as you know by experience that results are never achieved alone.
Change is something you embrace as part of life and as an opportunity for improvement.
In dealing with people's money you realize that high quality and taking ownership of issues is something inevitable.
---
Offer
As CTO at Payconiq in Amsterdam you will be working for one of the fast-growing fintech scale ups in the Netherlands with a strong international ambition and backed by a few strong banks. Many of your fellow technology professionals have traded in a job at a large bank or traditional payment provider for a career at Payconiq, and for good reason!
Because these are the key terms of employment:
A permanent salary, depending on your experience.
A bonus potential on top of that permanent salary.
25 days holiday, with the possibility to purchase 10 extra days.
A pension contribution of 8% of the annual salary, fully paid by Payconiq.
A MacBook Pro is provided.
A hybrid office policy, working several days in the office and at home.
Foreign applicants are welcomed, Payconiq will apply for a working permit and the favourable 30% tax ruling for knowledge migrants.
On top of that a 5% training budget and a working from home allowance (EUR 43,50 nett per month).
---
Application
Cool job ad don't you think?! If you're convinced that you are the CTO for Payconiq: apply now. How? By uploading your CV or making use of the "apply with LinkedIn" button. `Why? That's a question you'll need to answer yourself, by uploading your motivation letter via 'extra document'.
What you can expect during the application process:
A videocall with me
A first interview with the HR Director and the interim CTO
A second interview with the CEO and COO
An introduction to the Supervisory Board
An integrity check (VOG)
For any questions you might have about this job advertisement for a CTO in Amsterdam:
The job of a consultant is not something that's done 9 to 5, so feel free to contact me in the evening and/or at the weekend.
---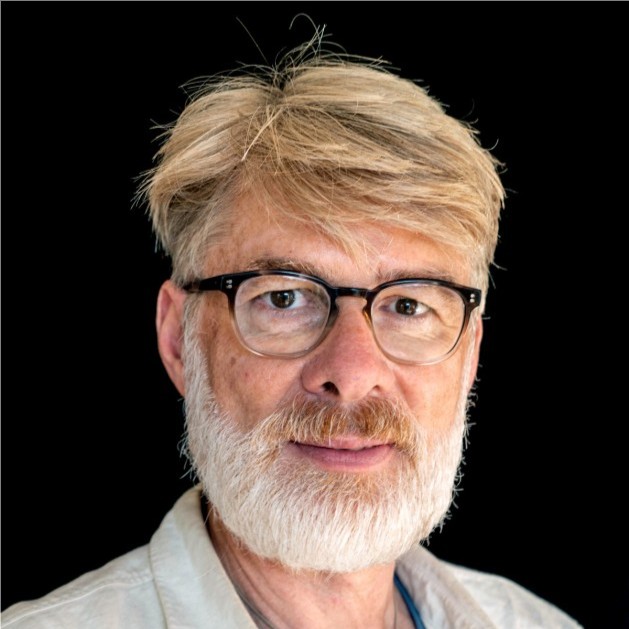 Bas Westland
From a vacancy to your new job. In 7 steps.

1
Search & shout - We look for the best person for the job
2
Selection - Do you have what it takes?
3
Let's chat - Skype, FaceTime, HangOut…
4
Let's meet - For a coffee (or tea) with the employer
5
Let's meet again - Get your armbands on, you're diving in at the deep end
6
Assessment - Can you walk the way you talk?
7
Negotiating terms of employment - Money talks
4
Let's meet - For a coffee (or tea) with the employer
It might well be that while you're reading this, a candidate is drinking coffee/tea with the prospective employer. A kind of exploratory phase in which they will be talking about 'your' dream job. Does that mean you have to give up? No way! Just apply. Now.