Vacancy: C# Web Developer (Talmark)
Function
As a C# Web Developer, you will play a key role at Talmark in creating new websites for clients. Working with your colleagues – developers, digital marketeers and creatives – you'll work from the Talmark office on projects to launch career sites, make job portals and run recruitment campaigns.
What you'll be doing exactly?
Creating and further developing websites.
Building a unique recruitment marketing platform.
Building links (API) with HR and CRM systems.
Working with colleagues from various disciplines on new solutions and applications.
Resolving bugs and automating recurring problems.
---
Talmark
Chances are that you've already visited a website that was designed and created by the creative spirits of Talmark. Because as a specialist in the field of employer branding, recruitment campaigns and career sites, they have already worked with ANWB, Essent, Mandemakers Groep, NCOI, Dirk, KVK, Compagnon, Techsharks, Mediastages, Van Haren, and many others.
Working at Talmark means working in a team of results-driven developers, marketeers and creatives. Their motto of 'fast if we have to, innovative if we can' and with a fine eye for quality, they create stand-out websites and campaigns for their clients. The team is tightly knit, almost a second family, and the staff turnover within the team and organization is negligible. They also regularly organize out-of-office events, such as a company trip to Valencia.
---
Requirements
If you have the following knowledge, expertise and qualities, you're the ideal candidate for the vacancy of C# Web Developer for Talmark in Nieuwegein.
* Your experience:
You know exactly how website projects are run and you can also collaborate well with front-end developers.
You know precisely how to link APIs via SOAP, REST or OData.
And if you've got hands-on experience with the SOLID principle and/or with CMS platforms, that's definitely in your favor.
* Your knowledge:
You're an expert in C#, ASP.NET and SQL server: the 'go to' person in any problem situation.
You don't need to be an expert in GDPR and security, but it helps. In any case, you know enough to improve the existing security and privacy.
You enjoy thinking through challenges the client has, and in your role as developer you can respond creatively with new ideas and applications.
---
Offer
At Talmark in Nieuwegein, we have a chair ready and waiting for you as C# Web Developer. In this open, ambitious and friendly work environment, you will get lots of opportunities to act on your own initiative and to develop further. For example, in the form of coaching and training. Additionally, you can count on excellent working conditions.
The most essential working conditions:
A position for 40 hours a week, but 32 or 36 hours a week is also possible. Whatever you prefer.
A good salary. If you're a junior, you can count on a salary of between €2,700 and €3,000 a month. For a medior, the salary is between €3,000 and €4,500 a month.
As soon as you've become familiar with the way we work in the office –after your trial period – working from home one day a week becomes an option.
Useful for later: a good pension scheme. Talmark contributes 50% to your pension.
A travel allowance for the kilometers you travel between your home address and your work address.
A company Notebook and smartphone.
A massage every month by the company masseur.
Fun outings with your colleagues.
---
Application
It's a fantastic job wouldn't you say? If you're convinced that you're the C# Web Developer Talmark has been looking for: apply now. How? By uploading your CV or making use of the 'apply with LinkedIn' button. Why? That's a question only you can answer, by uploading your motivation via 'extra document'.
Do you have any questions about this vacancy for a C# Web Developer in Nieuwegein? These are your options:
---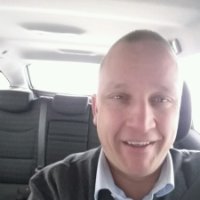 Sagé Maenen
From a vacancy to your new job. In 7 steps.

1
Search & shout - We look for the best person for the job
2
Selection - Do you have what it takes?
3
Let's chat - Skype, FaceTime, HangOut…
4
Let's meet - For a coffee (or tea) with the employer
5
Let's meet again - Get your armbands on, you're diving in at the deep end
6
Assessment - Can you walk the way you talk?
7
Negotiating terms of employment - Money talks